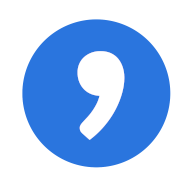 About csvbase
csvbase is a website for sharing data tables.
Whether you're working with open data or private data, csvbase makes it easy to upload, manage, edit and share your data with other people.
Get started by uploading your CSV file (or just copy and paste straight from MS Excel). Then you can share the link with other people and they can download in their preferred formats (Parquet, MS Excel) or access the data as via a simple REST API.
Some sample usecases are:
Hosting open data, such as a list of the world's stock exchanges.
Provide a simple mini-database for basic apps.
Sharing data between developers (who like APIs!) and data analysts (who like data feeds).
csvbase is free for open data and £2/month for unlimited private tables and completely open source.